Get familiar with the most efficient and safe exothermic welding on the market!
APLIWELD® Secure+ ensures connections throughout the life of a building, surpassing results of other welding and traditional techniques such as mechanical connection.
Innovative APLIWELD® Secure+ tablet format, with an unique reference for all loads, generates saving in storage and operational costs: easy to use and with a closed procedure that avoids errors.
APLIWELD® Secure+ sets a new safety standard overcoming the technical limitations and other exothermic welding risks: no flammable material and with remote electronic ignition via Bluetooth.
Apliweld® Secure+ Selector: the tool to design your projects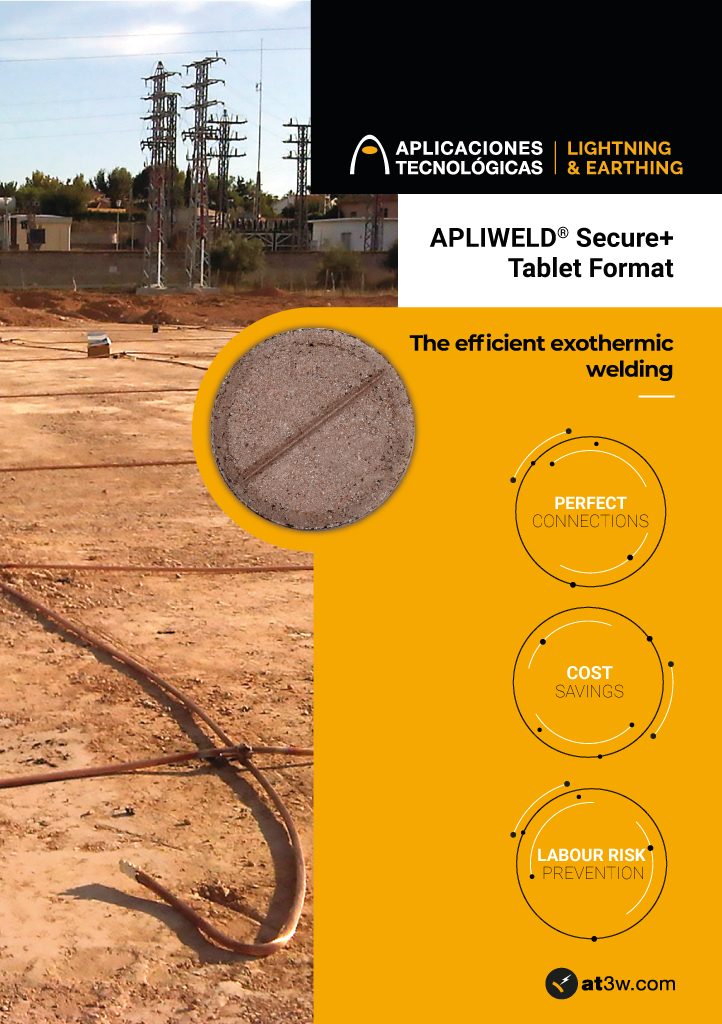 Fill out the form to get the White Paper about «Exothermic welding APLIWELD® Secure+. Tablet Format»